Machinery Used: Band Saw, Table Saw, Sander, Jointer and Planer     /      Date of Completion: Spring 2017
The purpose of this project was to create a finely crafted box. Inspired by Japanese woodworking, this box mainly focuses on simplicity with small pops of intricate details. I chose to mainly use walnut as it is a fairly soft and light wood, suitable for small items such as boxes, and at the same time, has beautifully patterning that is very eye pleasing.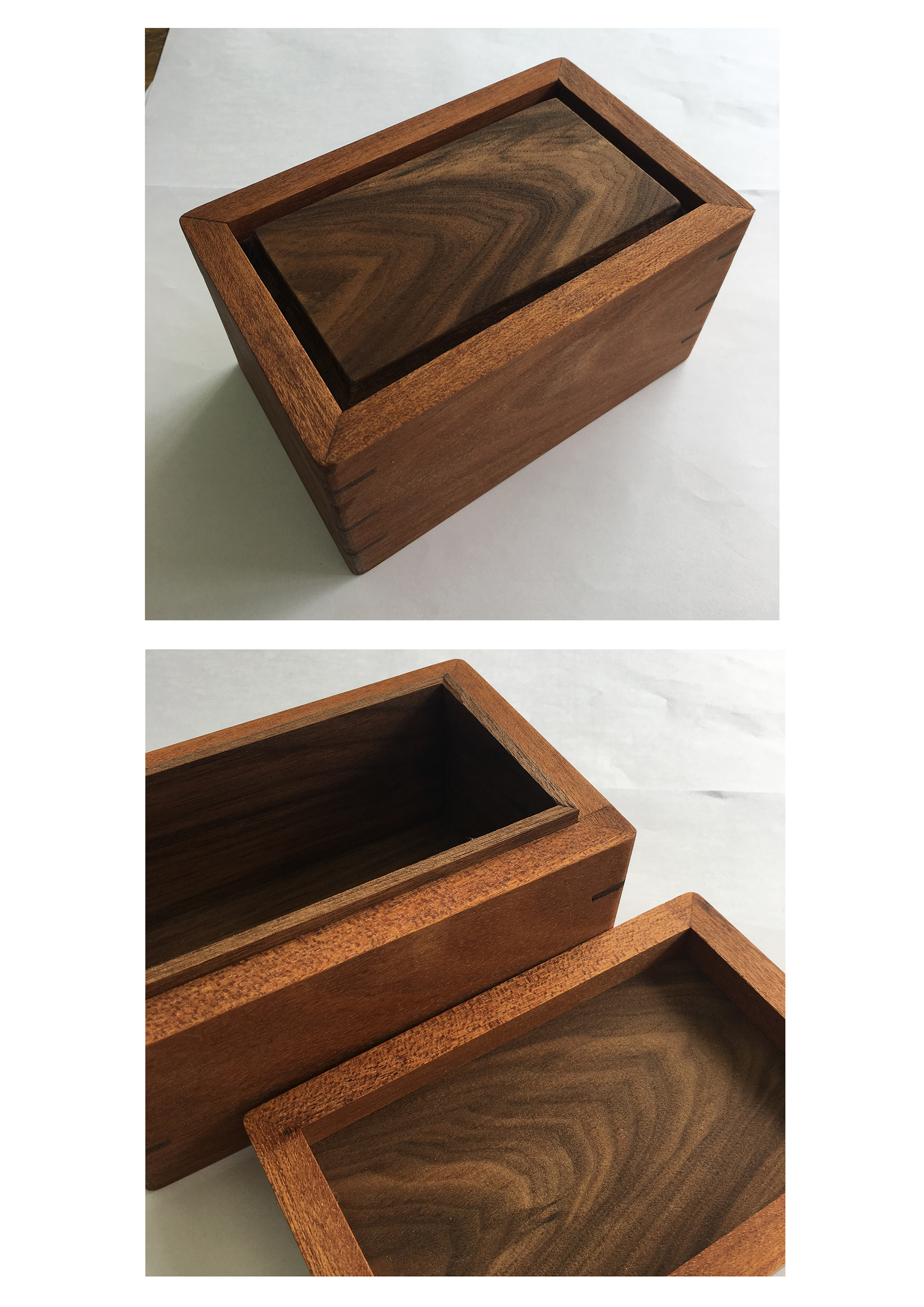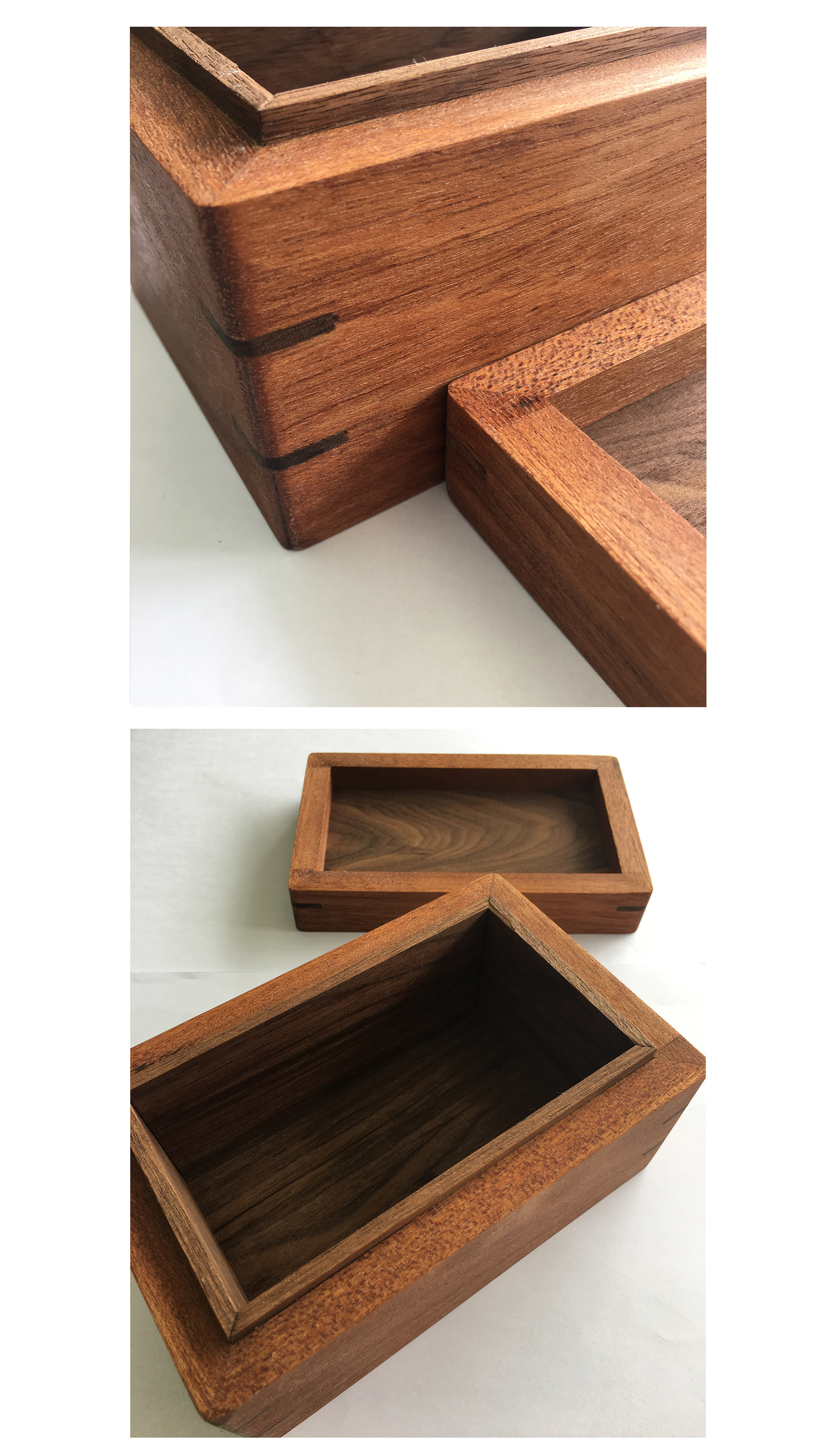 Firstly, the rough walnut wood was jointed and planed, then cut into rough dimensions. Then the sides were cut at a 45 degree angle to allow glue up .
The interior sides were then cut to allow the top and bottom to fit in and stay in place. Then, with the top and bottom attached, the sides were glued together.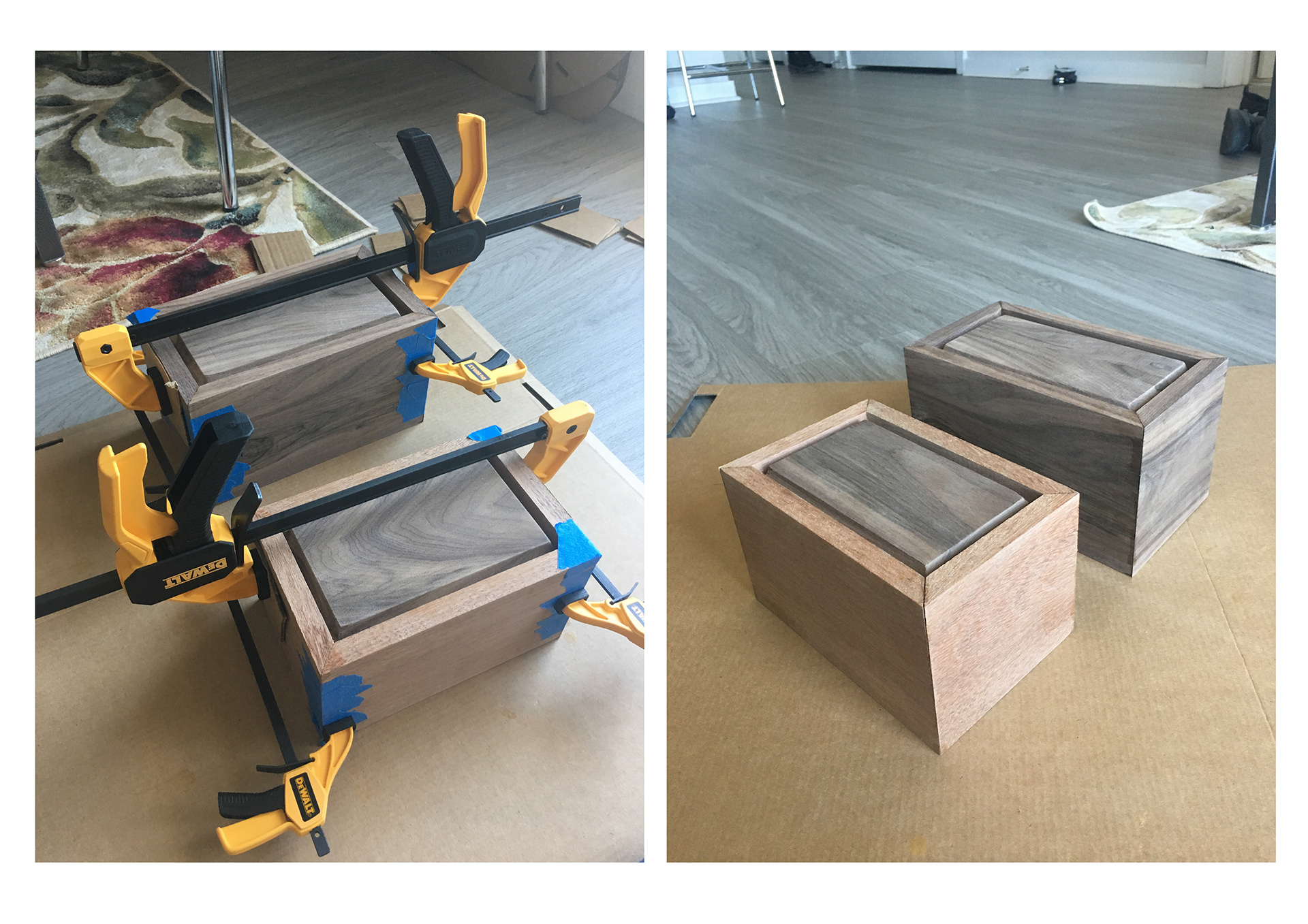 The sides were then measured and splines were cut out on each corner. Pieces of wood were then glued into the cut spline holes.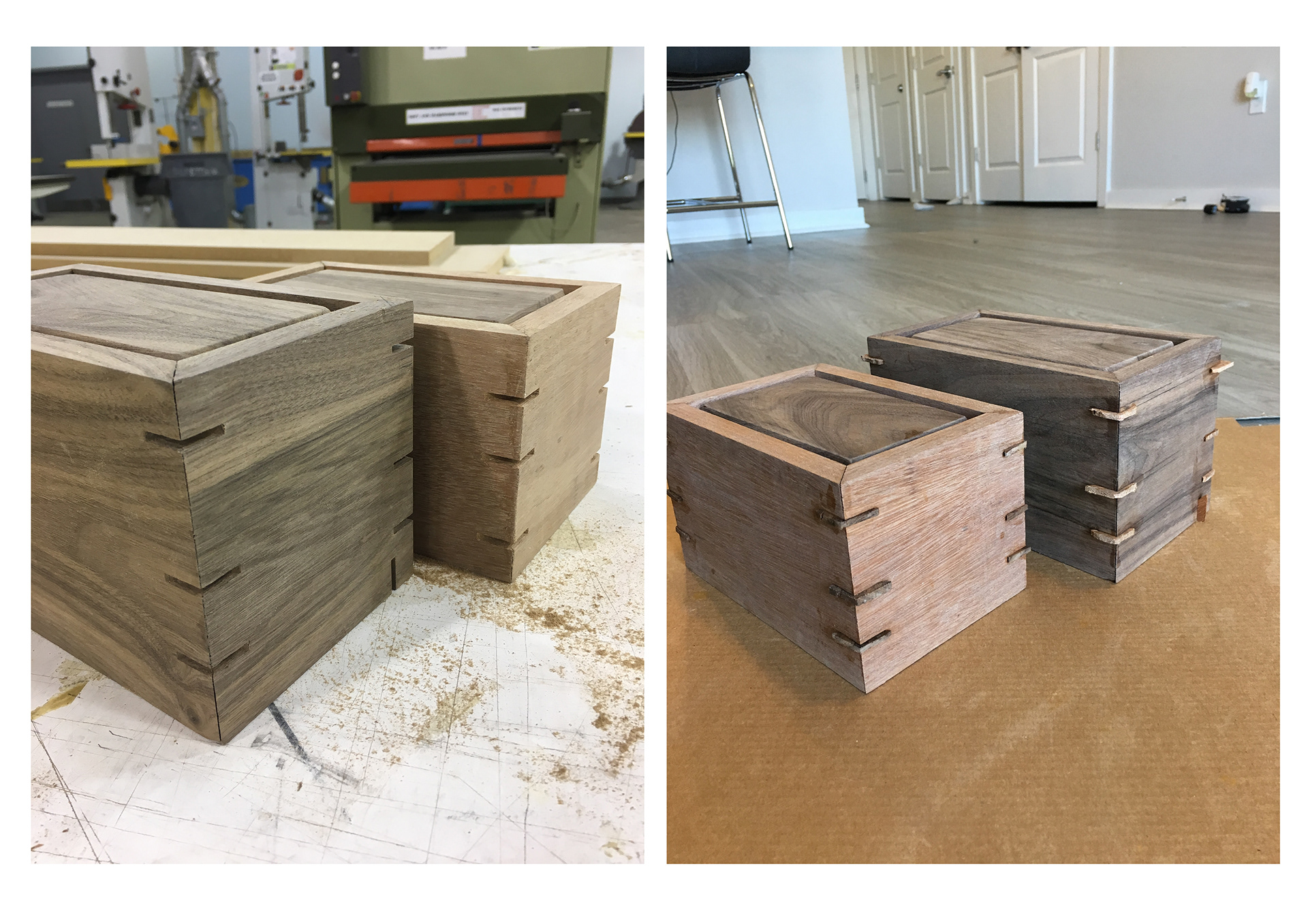 The wooden splines were then sanded until they were flushed to the panels and the top of the boxes were cut.
An inner layer where the top edges are potruding out was made to secure the top from moving around. The inner layer was glued to the interior sides of the box to secure it in place.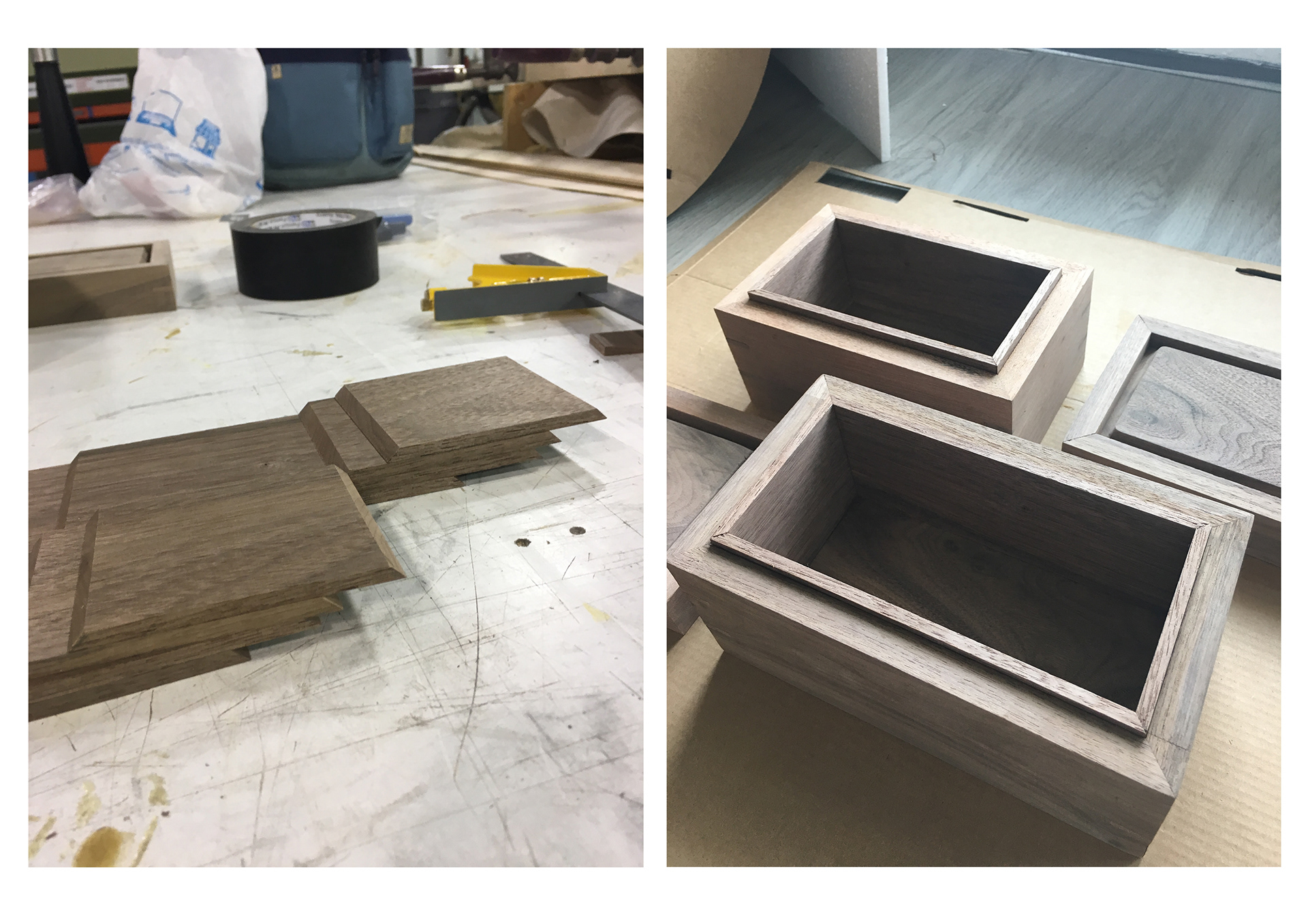 To complete the box, the wood was stained with Danish oil and later coated with Polyurethane to sustain it's durability.