Starting my furniture design dream, I took my major's first course, focusing on material and woodworking techniques. Through the ten week course, after learning the foundations of woodworking, I built a unique table by hand.
Made with poplar wood, the 24' x 16' x 16' table is dimensionally stable yet aesthetically pleasing.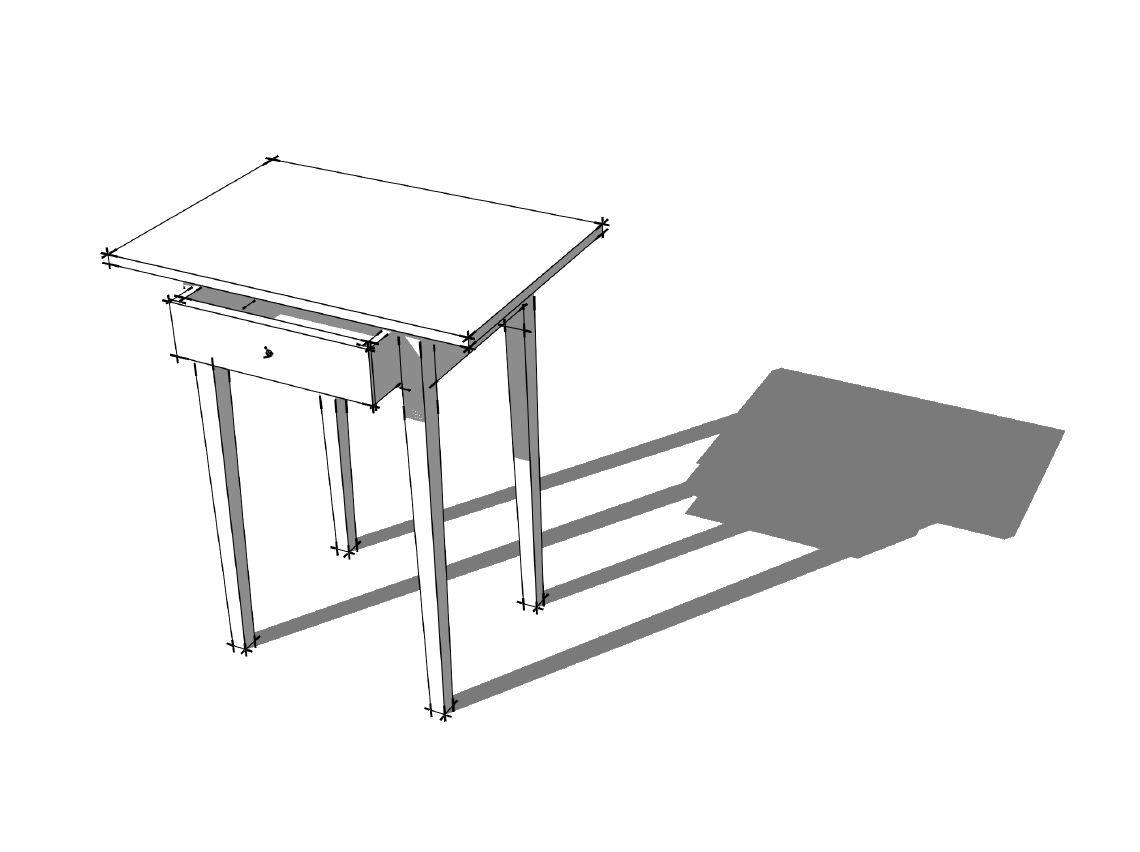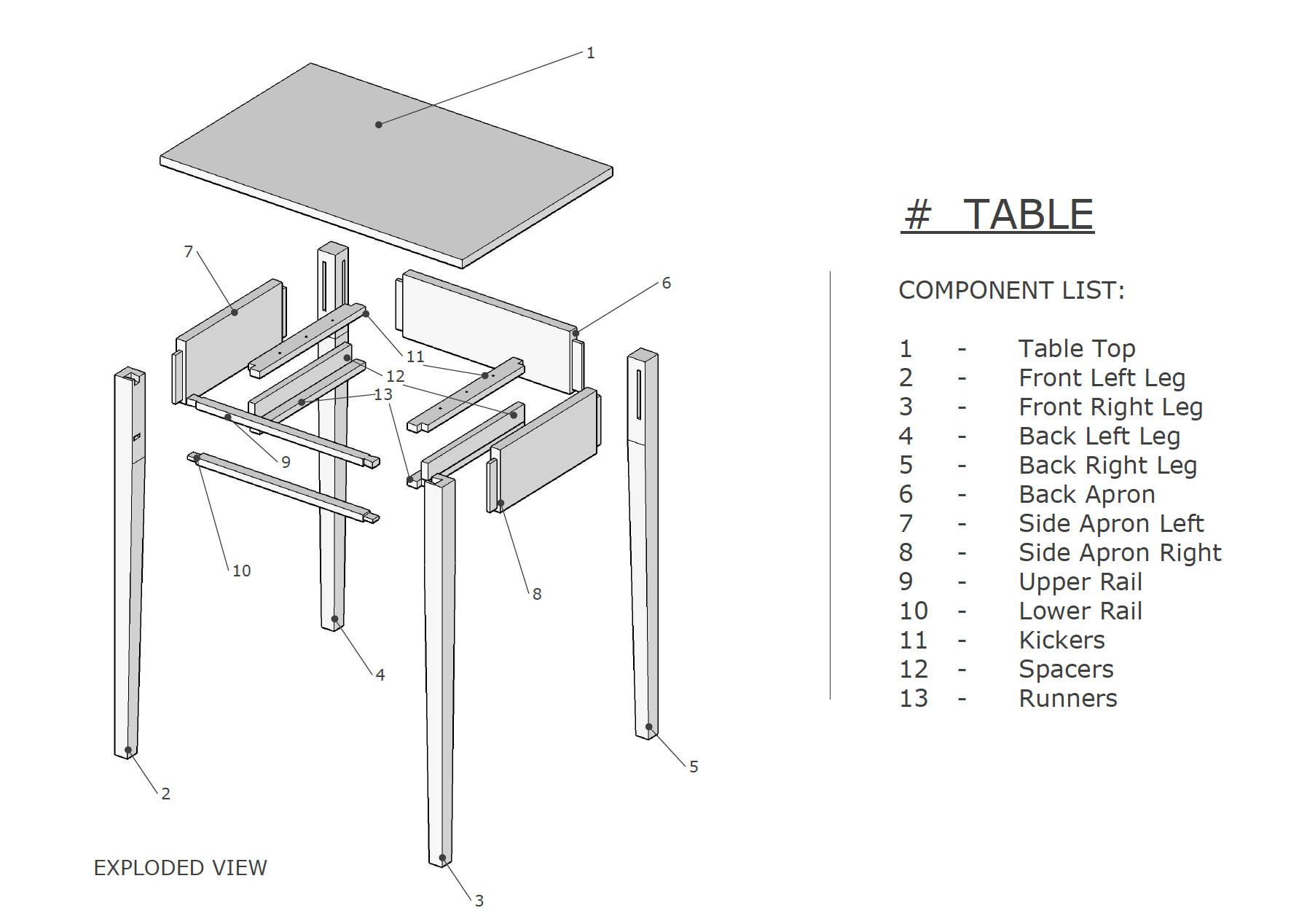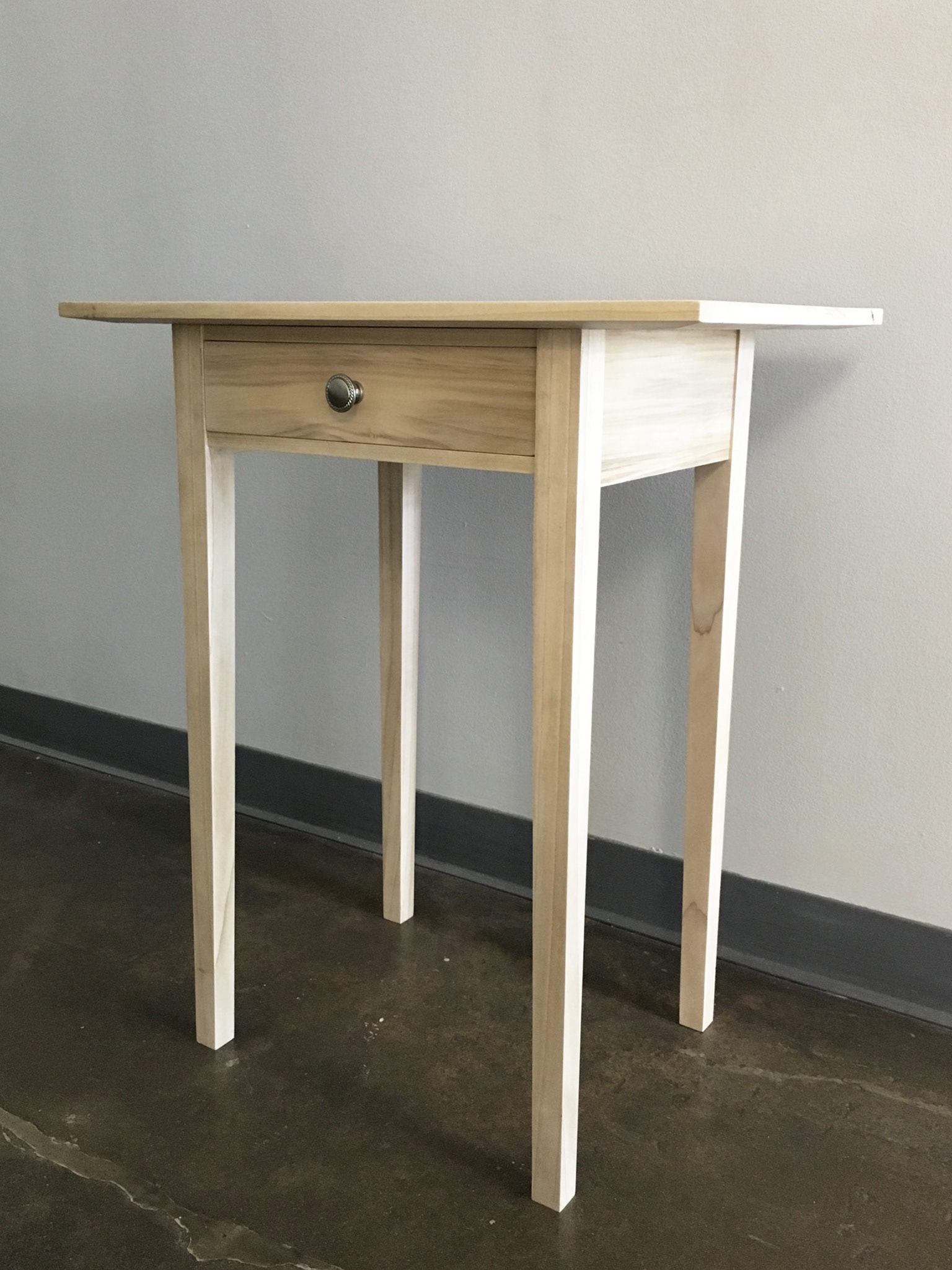 Designing and using the tapering effect on the table legs and the beveling on the table top make the table stylishly striking on all four sides.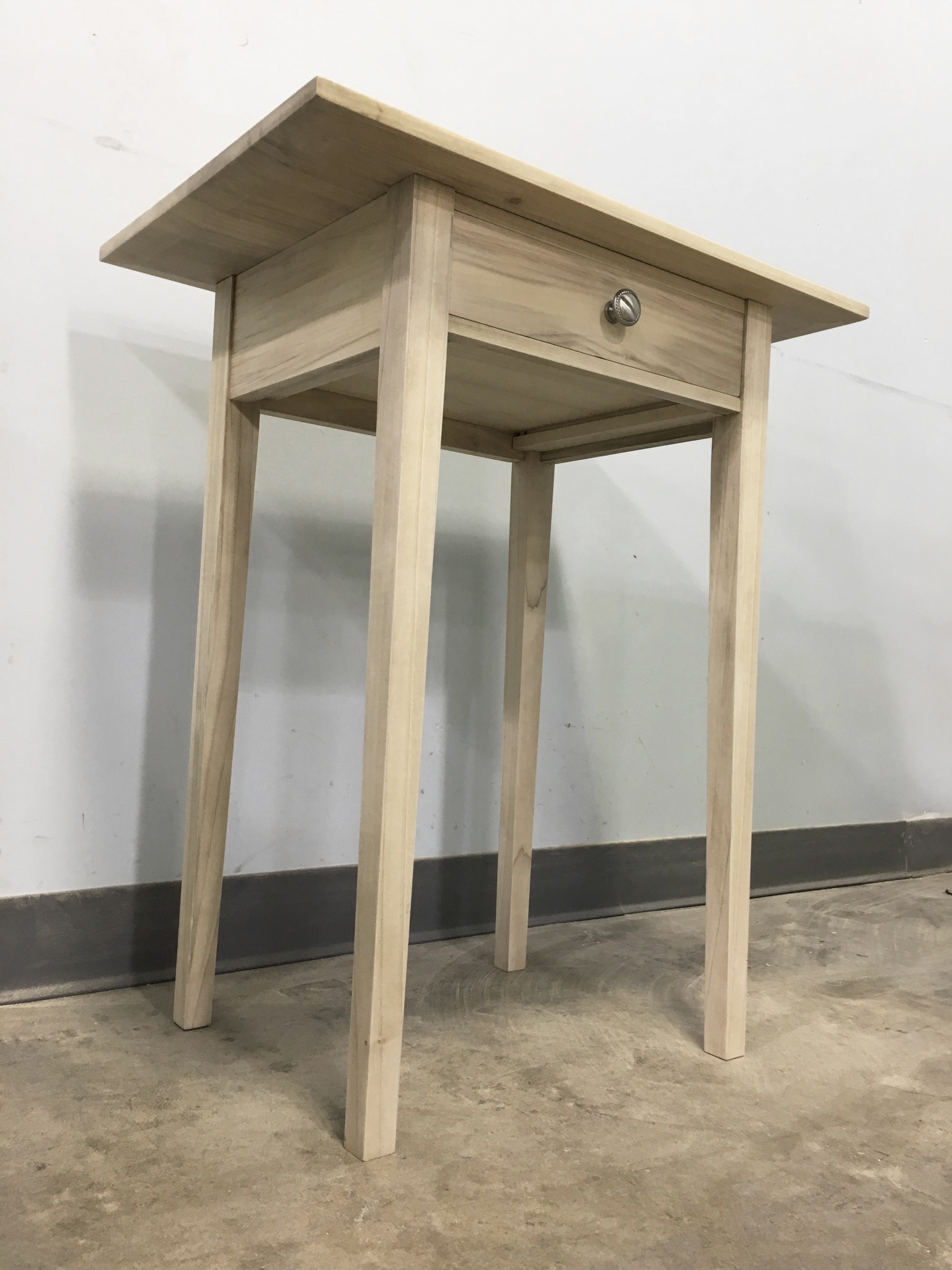 The pattern of the wood chosen is very unique. The grey effect on the seemingly white-washed wood is actually natural. The beautiful balance between the table design with the unique wood owes to a very careful selection process.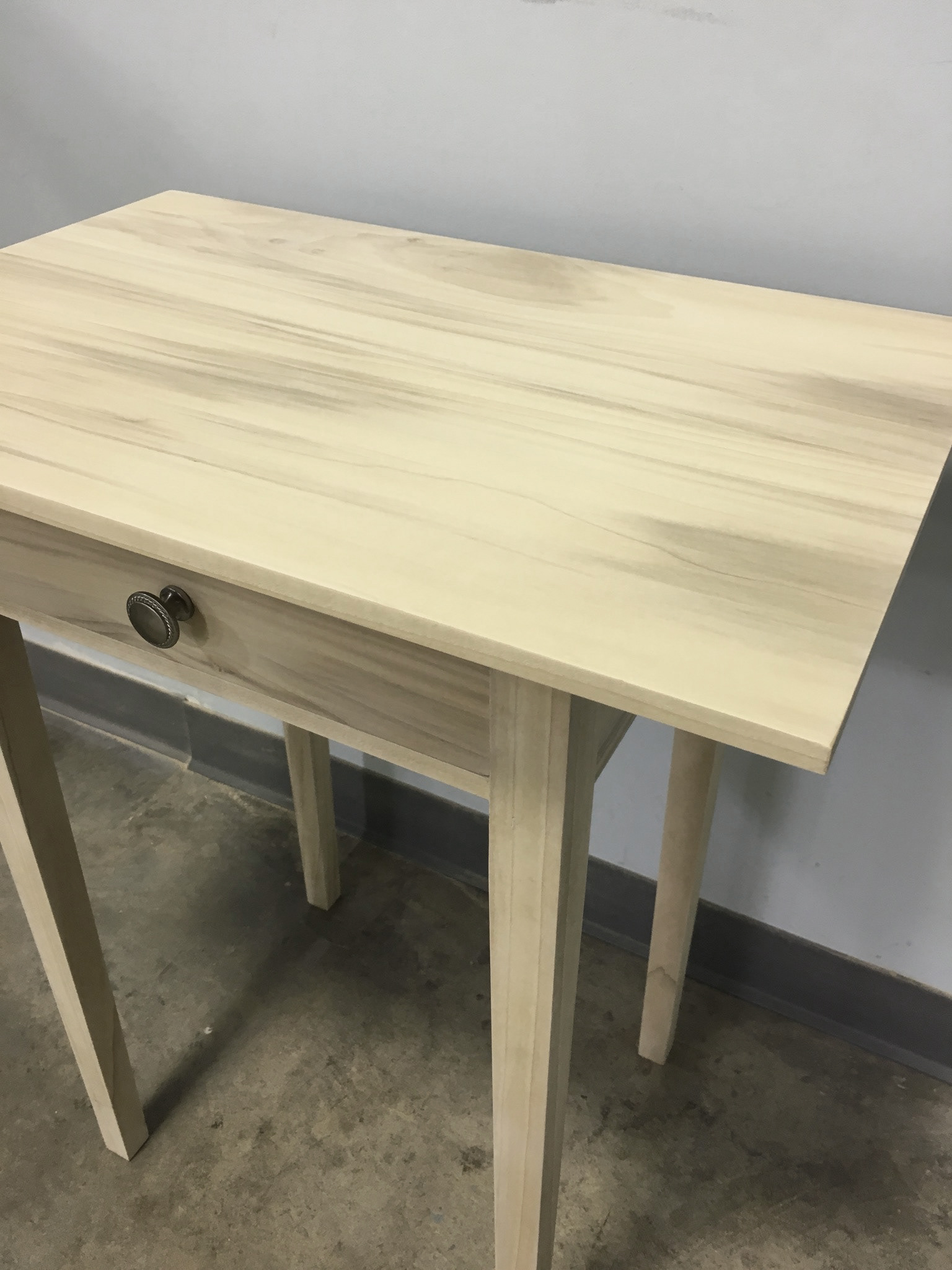 Choosing a suitable knob for the drawer was crucial in determining the accent of the table. The silver knob with the simple detail around the side helps create a minimal effect.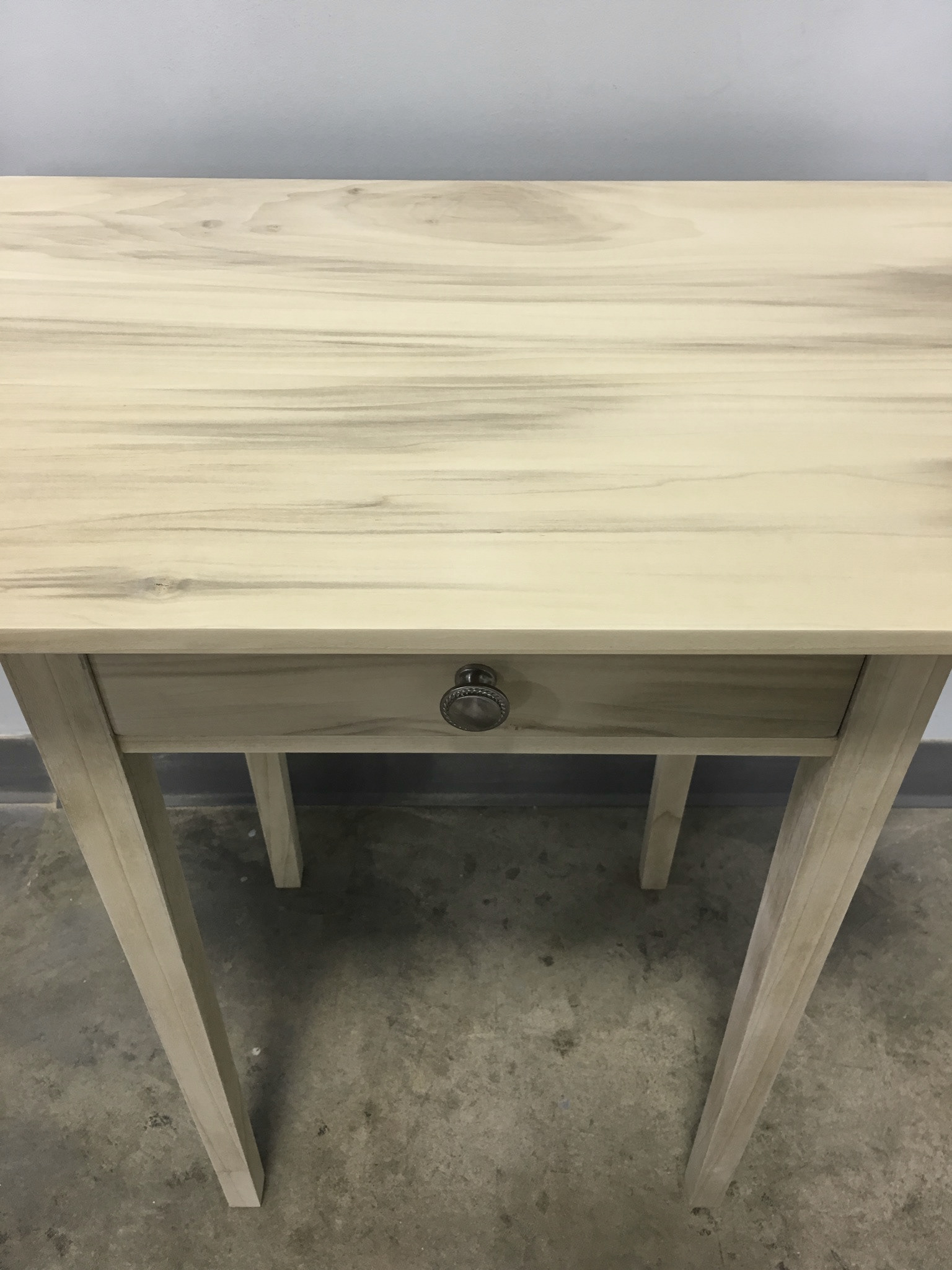 Considering the wood design inside the drawer was also very important. In order to allow the drawer to beautifully cohere with the table, the drawer bottom follows the grain direction and wood pattern on the table top. Thus, upon opening, it matches with the table top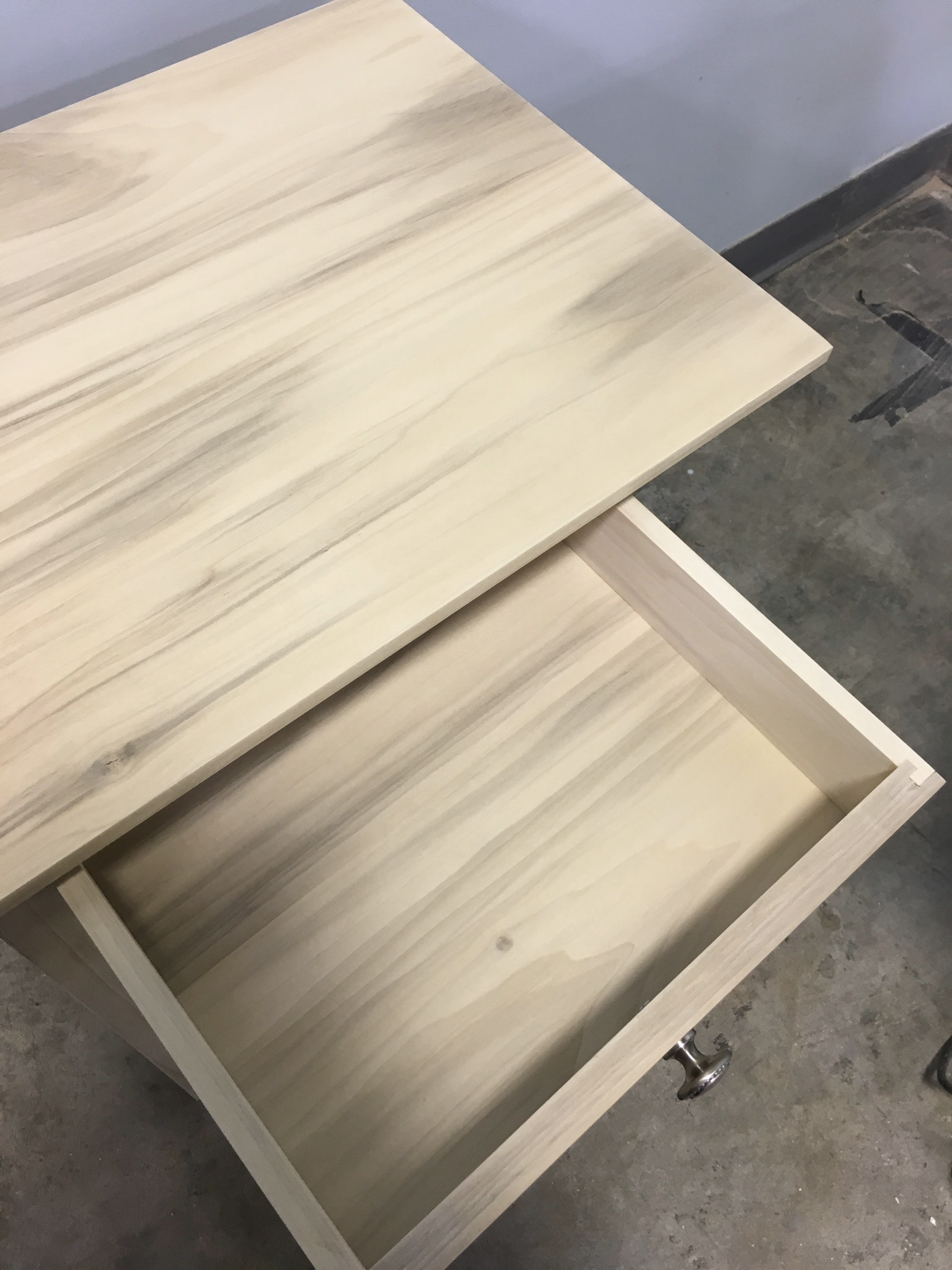 In order to truly make the table one-of-a-kind, I added my name using laser cut on the front left corner of the table top. This simple detail immediately transforms the piece, from a piece of commercial furniture into a piece of art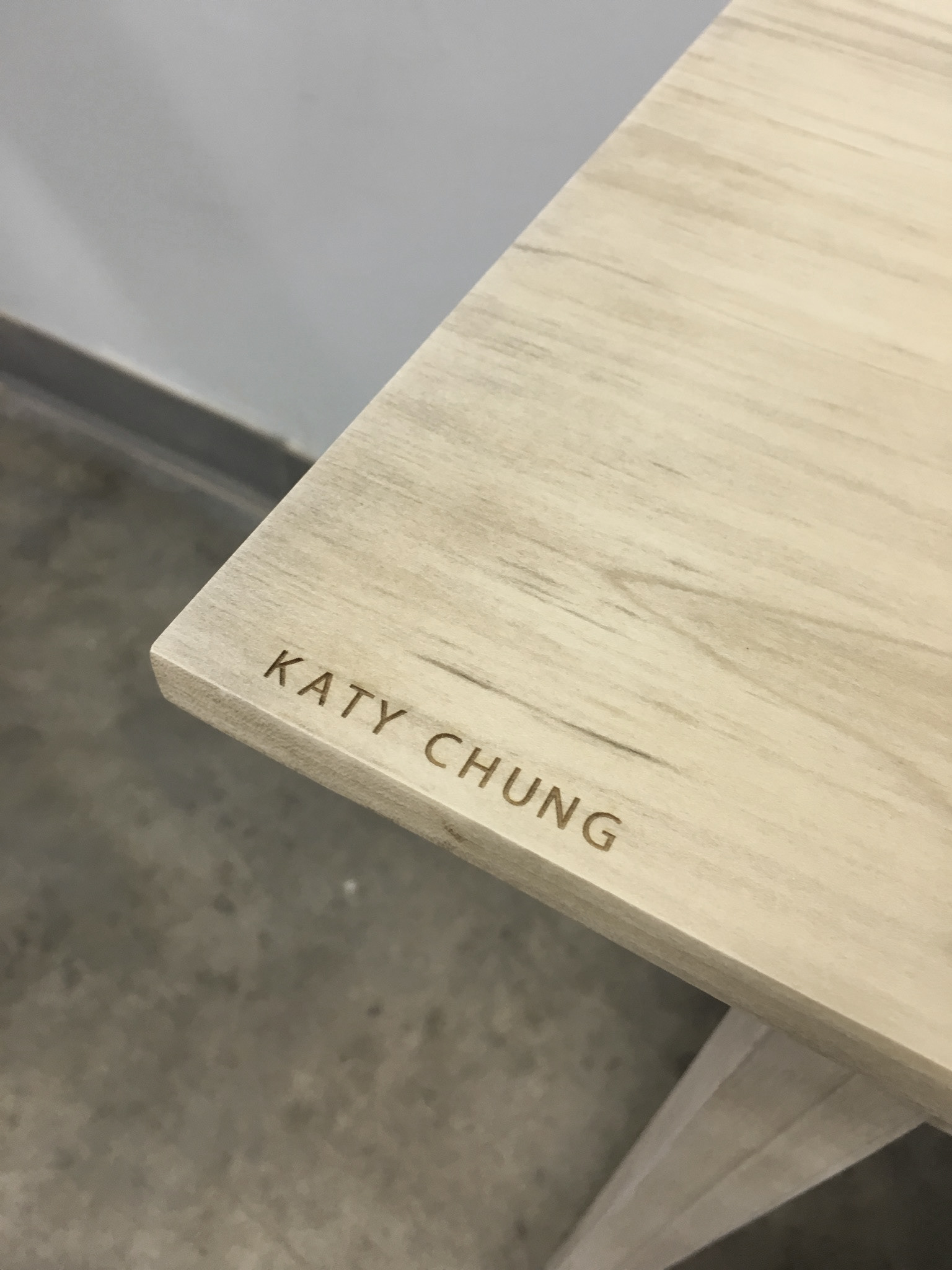 Building this table was actually my first hands on experience in making any sort of furniture. Each and every single step in the process was very memorable. The most interesting parts of the process was cutting and transforming the wood from rough lumber to finely sanded wood, and making the joints for the aprons and the drawer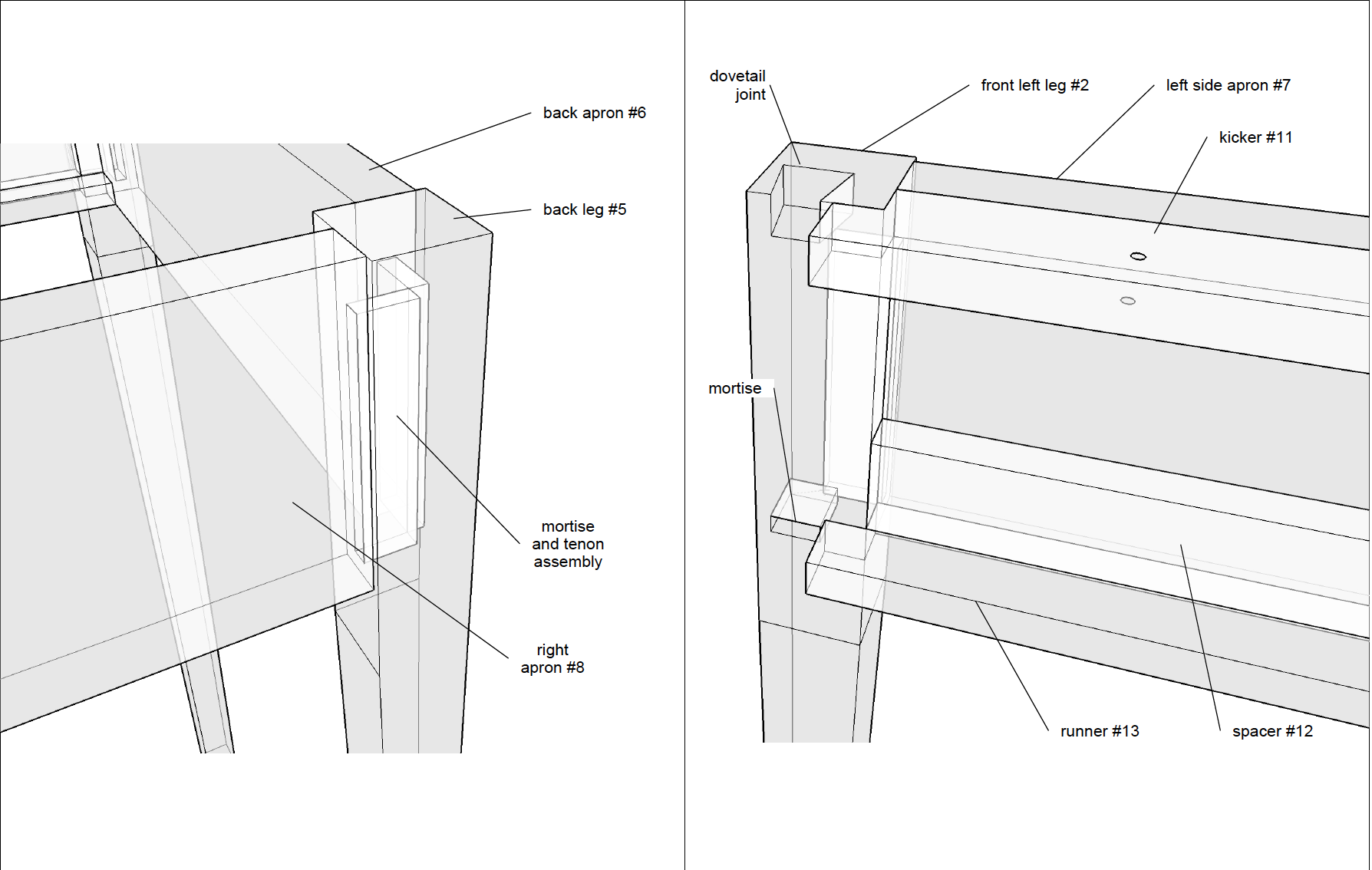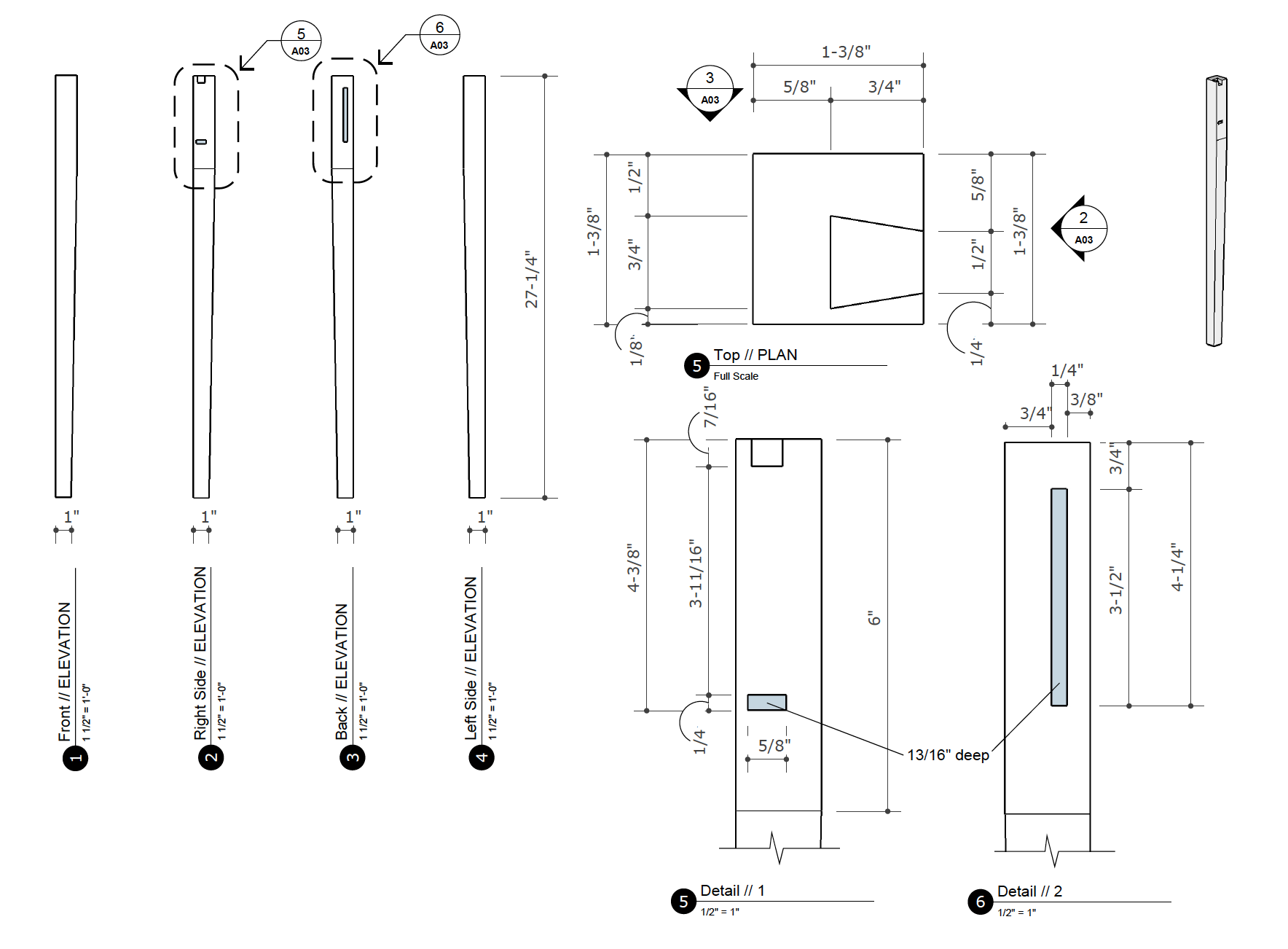 Putting effort and hard work resulted in creating a successful piece. Please look forward to seeing more of my pieces in the future!