Materials and Programs Used: Markers and Adobe Illustrator     /      Date of Completion: Spring 2017
This logo type studies job is a project for the upcoming show "808 State of Mind", a show about a mainland family moving to Hawaii, with paddle boarding as the main focus of the show. The client's guidelines for the logo was to make paddle boarding and the number 808 the main focus. Through in-depth exploration and character studies, this composite was made to fulfill the goal of making a suitable logo for the show.
In order to relate the logo with Hawaii and paddle boarding, the composite uses a tiki tribal font and many elements that brings out Hawaii. For example, by exploring and including local Hawaiian symbols within the type, it creates a sense of rhythm and unity. The adding of the female paddle boarder on the top adds visual weight to the type and also ties in with the theme.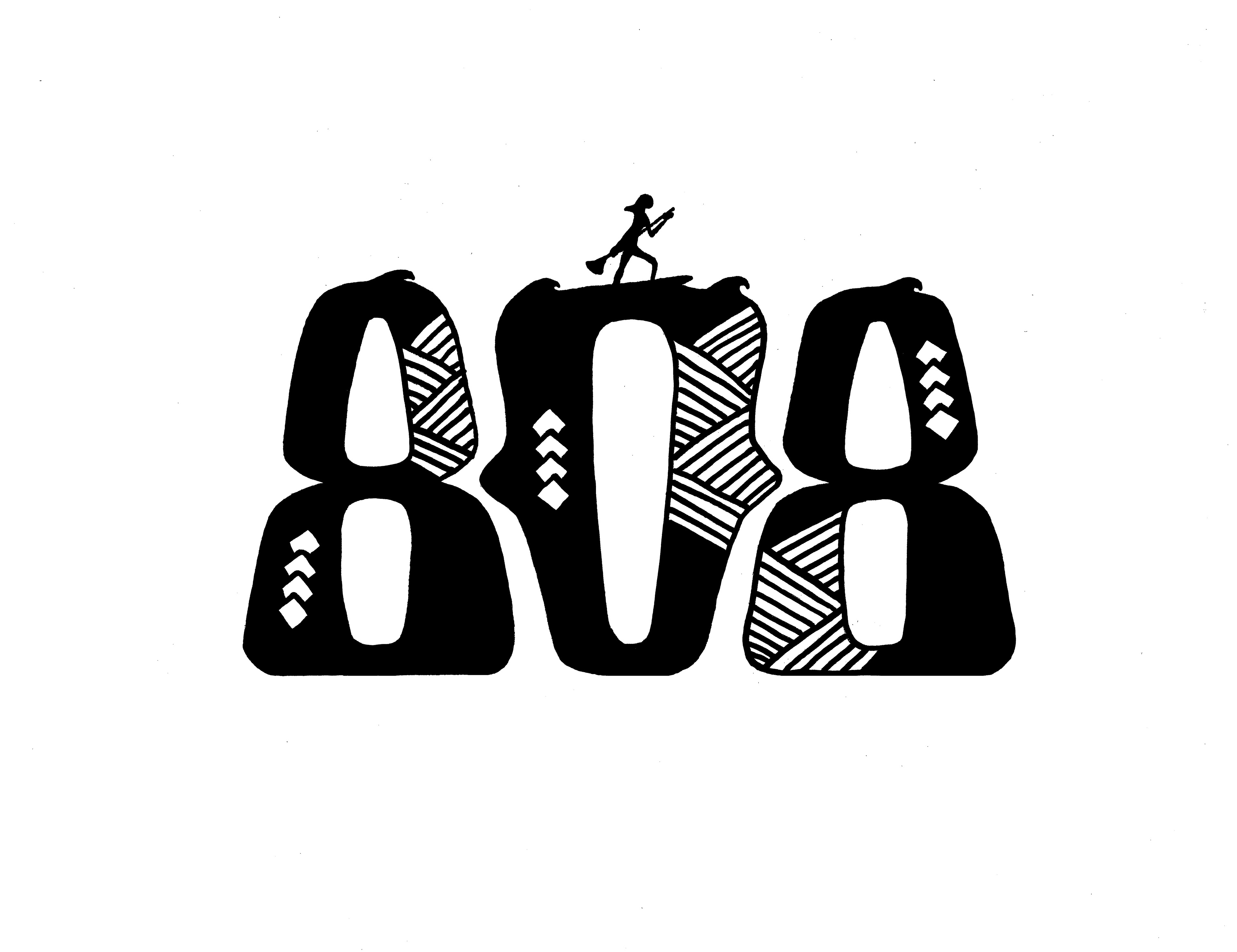 By exploring different compositions, elements and fonts, an in-depth analysis was made to determine the best logo.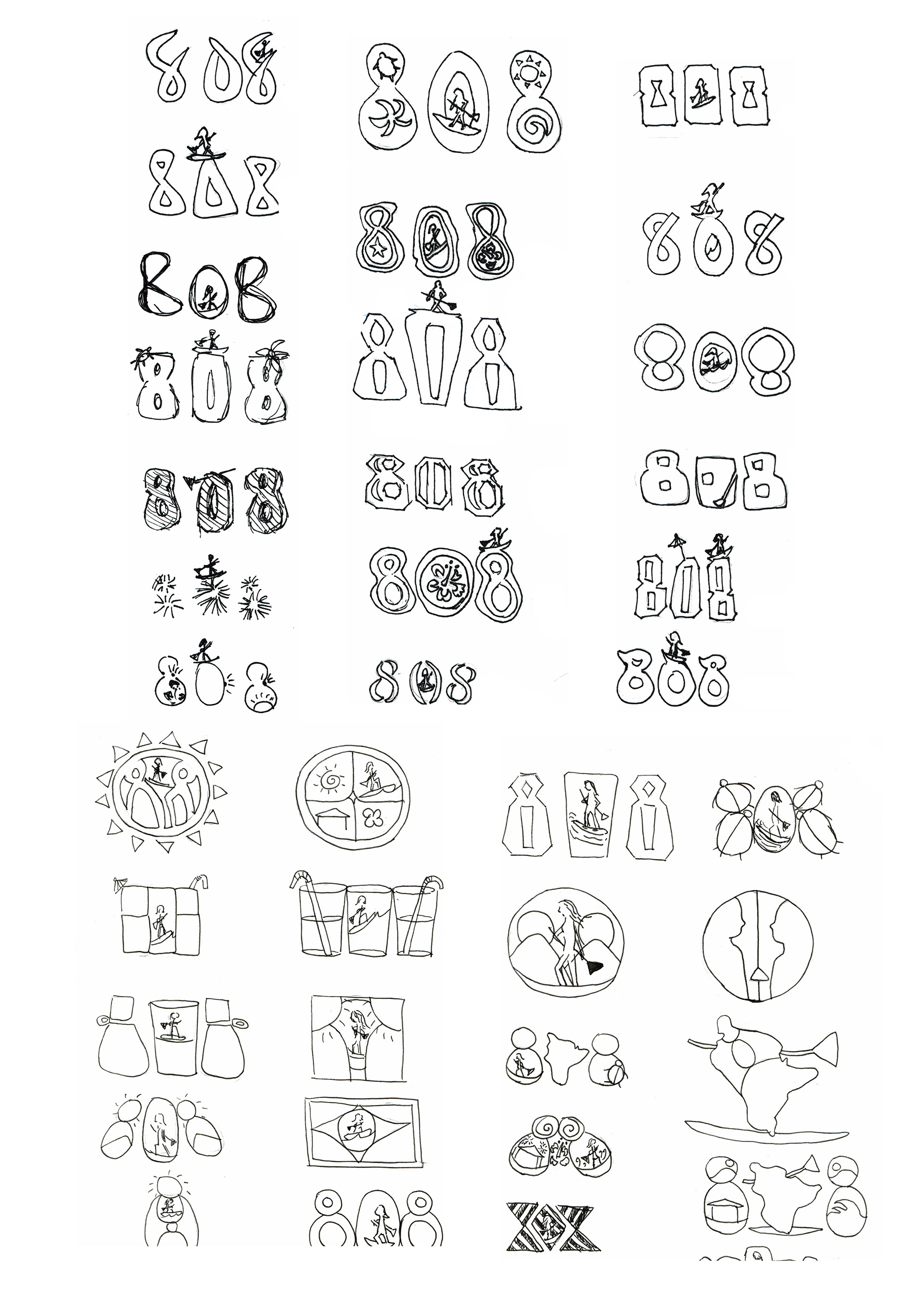 Exploring kerning, negative spaces and elements within the type, different logos were made and the best was chosen.